Who I Am
Amy Arbogash is the Director of Technology & Personalized Learning in the Verona Area School District, just outside of Madison, Wisconsin. Verona Area School District has over 5500 students who learn in a 1:1 iPad Environment. Amy has presented at state and national conferences on a variety of topics, including efforts on 'flipping staff meetings.' These conferences include TIES, SLATE, WEMTA, SITA, and Future Ready Summits. She has blogged extensively on many educational topics and has worked with other schools/districts in the state, region, country and even internationally to support her efforts to 'flip staff meetings.' Amy is very passionate about education, professional learning and collaborating with our fellow educators.

Amy holds a Bachelor's Degree in Elementary Education (gr. 1-8), a Master's Degree in Educational Technology, a Wisconsin Principal license (#5051), and a Director of Instruction license (#5010).
Powered by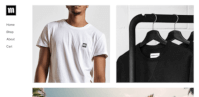 Create your own unique website with customizable templates.